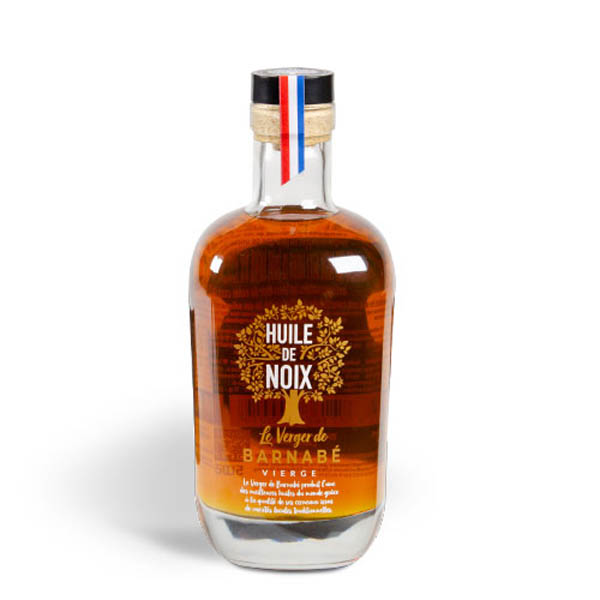 Le Verger de Barnabe – Walnut Oil, 50cl
PRODUCT CHARACTERISTICS
Region: Francia Nueva Aquitania - Périgord
Sector: Walnut oil Olive oil & other oils
We produces one of the best walnut oils in the world thanks to the quality of our walnut kernels from local tasty varieties. It is characterized by the intensity of its fruity aromas and its notes of toast. Walnut oil is very rich in polyunsaturated fatty acids. It is therefore an excellent source of omega 3, omega 6 and vitamin E, which makes it a great ally for cardiovascular health.
Marketplaces
Certifications
Made out with kernels labelled with Protected Designation of Origin
Premios
Laureate of 2021 Product Contest organized by the french cooking magazine Cuisine Actuelle : best mark for its savor and design
Perlim Noix
Perlim gives continuity to 50 years of experience in the arboreal sector in the French regions of Périgord and Limousin and affirms itself as the leader in the production and marketing of the two P.D.O protected designations of origin "Apple du Limousin" and "Nut du Périgord". A wide range of "correctly finished" products
Perlim adapts to consumer demand and the expectations of its distributor clients, offering a variety of packaging, conditioning and weighing solutions, both in traditional and organic ways, respecting a constant criterion: an irreproachable visual and taste finish, a improved homogeneity at the level of the color of the nut and the suppression of defective fruits.